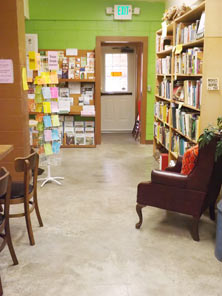 Nash's Lending Library is free to our customers and the community. All we ask is that they return items in a reasonable period of time. The library is limited to books and DVDs about food, health, gardening, and agricultural issues.
We also have a variety of cookbooks and magazines that help our patrons become more aware of sustainability and their local food system.
Our Lending Library List (in pdf format) is available for reading or downloading and saving to your computer.