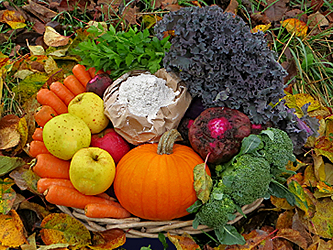 With each CSA box comes a newsletter. They are archived here as PDF files for you to save or print.
We now have the Newsletter articles and recipes in a searchable blog.
CSA Blog
At left are the contents for Week 20 in the Standard box for the 2017 season. We thank our CSA members for joining us on this incredible culinary adventure!