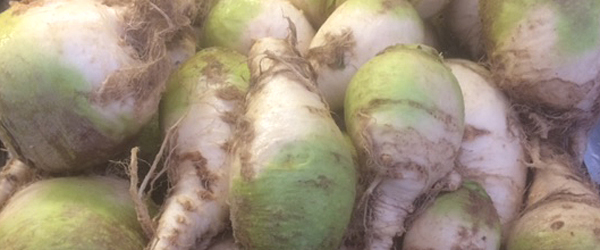 Asparagus from Alvarez Farms
Asparagus is super rich in nutrients. It's an excellent source of vitamin K, folate, copper, selenium, vitamin B1, vitamin B2, vitamin C, and vitamin E. It is also a very good source of dietary fiber, manganese, phosphorus, vitamin B3, potassium,
choline, vitamin A, zinc, iron, protein, vitamin B6, and pantothenic acid.


This herbaceous plant—along with avocado, kale and Brussels sprouts—is a particularly rich source of glutathione, a detoxifying compound that helps break down carcinogens and other harmful compounds like free radicals. This is why eating asparagus may help protect against and fight certain forms of cancer, such as bone, breast, colon, larynx and lung cancers.

It's one of the top ranked fruits and vegetables for its ability to neutralize cell-damaging free radicals. This, according to preliminary research, may help slow the aging process.

Our asparagus in the Store comes from Alvarez Farms in Mabton, WA, one of the state's premier organic farms, and good friends of Nash's Farm.


Roasted Spring Radishes and Asparagus Salad
Serves two

1 cup halved radishes
2 cup asparagus, chopped into thirds
1 Tbsp. olive oil

Green Onion Vinaigrette
2 Tbsp. olive oil
3 Tbsp. balsamic vinegar
2 green onion
1 Tbsp. chives
1 Tbsp. sugar or honey
Zest and juice from 1/2 lemon

Preheat oven to 400˚. Toss radish and asparagus in olive oil. Spread out in a single layer on a cookie sheet. Bake for 15-20 minutes until radish and asparagus is tender.

Meanwhile, combine vinaigrette ingredients into a food processor or blender. Mix until well combined and green onion is in small pieces. Once asparagus and radishes are done, toss in vinaigrette.

Serve as a side dish or atop a bed of arugula or other salad greens!