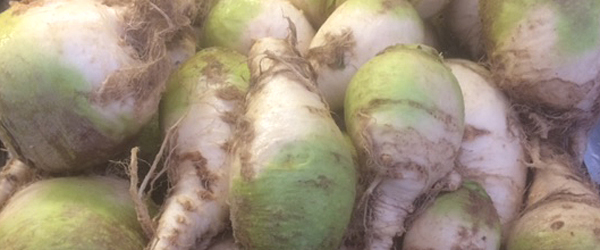 How lucky we are to have this delicious, yet nutritious, vegetable still around!
Brussels sprouts are a member of the brassica family, offering a high content of glucosinolates—plant chemicals which help to support your body's internal detoxification system.
Why detoxify? Toxins are abundant in our environment: pollutants in air, water and food, personal care products, and home cleaning products. Even stress can cause toxins in the body. Support your detoxification system by eating some Brussels sprouts today!

Brussels Sprout Slaw with Apples and Pecans
1 pound trimmed Brussels sprouts
6 Tbsp. extra-virgin olive oil
1 Tbsp. lemon zest
1/4 cup fresh lemon juice
1/2 tsp. crushed red pepper
1 diced Granny Smith or Honeycrisp apple
2 oz. shredded Parmesan cheese
1/3 cup toasted and chopped pecans
1 Tbsp. honey
1 tsp. kosher salt
1/2 tsp. black pepper
Thinly slice Brussels sprouts using a mandolin or food processor fitted with the slicer attachment. Transfer sprouts to a large bowl. Add olive oil, lemon zest, lemon juice, and red pepper. Toss to coat. Add apple, Parmesan cheese, pecans, honey, salt, and pepper. Toss to coat. Let stand 5 minutes to allow the Brussels sprouts to wilt slightly and the flavors to marry.

Recipe from www.southernliving.com